Antaris II
Reliable FT-NIR system for quality control
The device measures spectrums, and it can be taught to interpret unknown samples based on calibrations
Suitable for any samples
Analysis speed of less than minute
Precise and repeatable analysis results that can be transferred directly to LIMS
Method development is quick and easy – and Hosmed will help you
Antaris II FT-NIR is an excellent tool for production quality control and analysing materials and end products. Thanks to its broad selection of detectors and equipment, you can use the system for temperature-controlled transmissions measurements and measurements from sample cups or sample guns. The sample types can be anything from clear or cloudy solutions to pastes or solid samples. Various sample feeders can also be connected to Antaris. The measurements are based on calibrations that are easy to set using the Thermo software according to sample spectra and the corresponding reference results. Hosmed can help you with creating calibration models!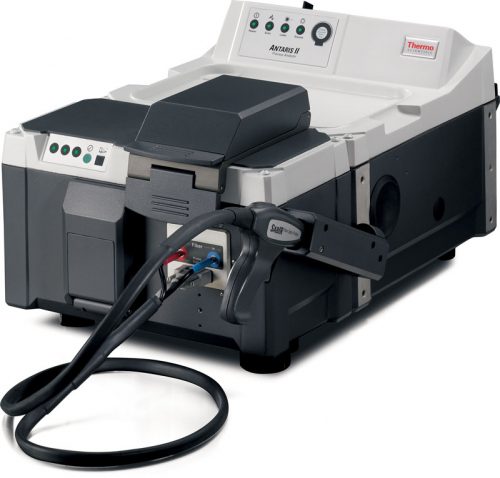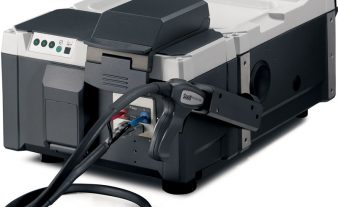 Product features
Videos
Our expert is ready to help
We are happy to tell you more and help you choose the equipment that best matches your needs.
"(Required)" indicates required fields