DXR Microscope
Available right away at our warehouse in Finland
Delivery and setup included
Quick maintenance service – a one-stop-shop
Lifecycle support services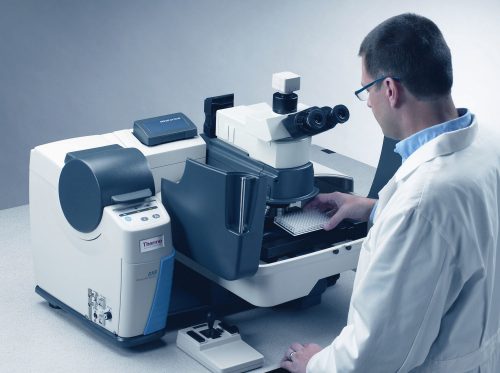 The Raman intended for microscopic samples has several applications in nanotechnology research, for example. The DXR microscope can also be complemented with SERS kit that makes it much easier to adopt the technique.
Our expert is ready to help
We are happy to tell you more and help you choose the equipment that best matches your needs.
"(Required)" indicates required fields